ASAA MARCH MADNESS ALASKA
2023 ASAA/FIRST NATIONAL BANK ALASKA
BASKETBALL STATE CHAMPIONSHIPS
GENERAL INFORMATION
1A/2A BASKETBALL STATE CHAMPIONSHIPS
March 15-18 at Alaska Airlines Center in Anchorage. Hosted by: ASAA & Anchorage School District.
• 2023 ASAA March Madness Alaska 1A/2A Basketball Schedule
• 2022-23 ASAA State Basketball At-Large Selection & Seeding Process
• 2023 1A/2A Basketball State Championship Location
• Alaska Airlines Center Parking Map

3A/4A BASKETBALL STATE CHAMPIONSHIPS
March 22-25 at Alaska Airlines Center in Anchorage. Hosted by: ASAA & Anchorage School District.
• 2023 ASAA March Madness Alaska 3A/4A Basketball Schedule
• 2022-23 ASAA State Basketball At-Large Selection & Seeding Process
• 2023 3A/4A Basketball State Championship Location
• Alaska Airlines Center Parking Map
2023 3A/4A BRACKETS, SCORES & STATS
2023 1A/2A BRACKETS, SCORES & STATS
MARCH MADNESS ALASKA TICKETS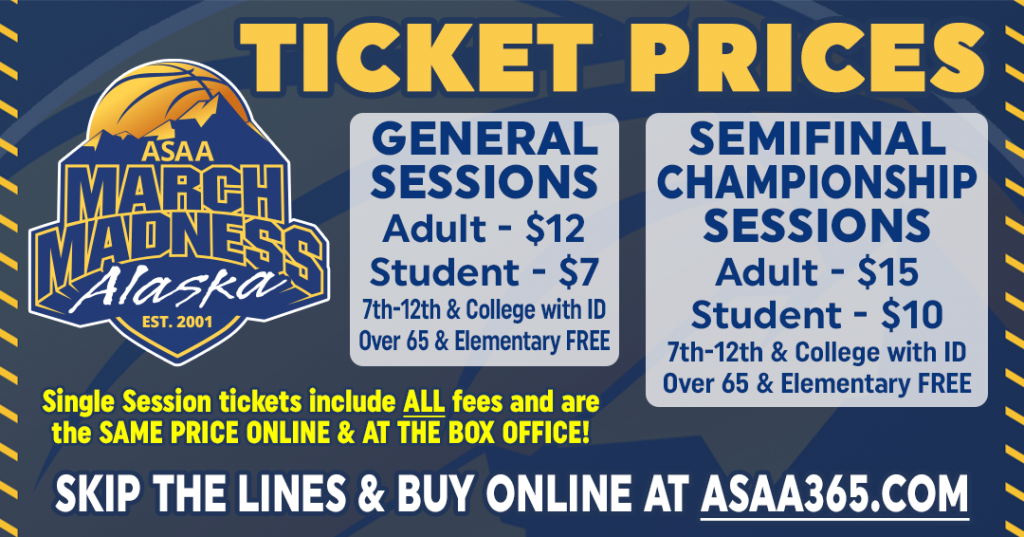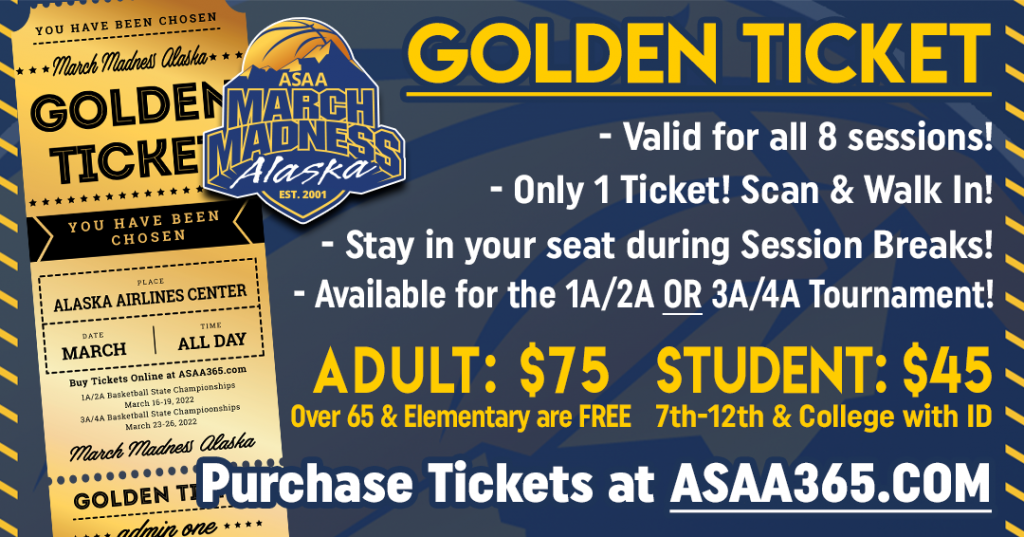 • 2023 ASAA March Madness Alaska Ticket Prices (PDF)

SINGLE SESSION PRICES
General Sessions
• Adult – $12
• Student (7th-12th) – $7
Semifinal/Championships
• Adult – $15
• Student (7th-12th) – $10
Seniors (65+) and Elementary (6th Grade and Under) receive FREE admission to ALL ASAA State Events!
ADDITIONAL TICKET OPTIONS FOR FAMILIES & BBALL ENTHUSIASTS
• Golden Ticket – Adults $75 / Students $45
Available for either the 1A/2A or 3A/4A tournament! You don't have to leave FOR ANY session breaks! Valid for any of the 8 sessions! Only one ticket… JUST scan and walk in!
• 6 Flex Tickets – Adults $75 / Students $45
The 6 Flex Tickets can be used for ANY SESSIONS including the semifinal and championship! You can go to any 6 sessions, or you and five friends can go to the championship session! Flex Tickets have a value of over $100 for adults and over $60 for students! These are sold only on the first day of the 1A & 2A & 3A/4A tournaments. 6 Flex Tickets are ONLY available for purchase over the phone (907-786-1562) or in person at the Alaska Airlines Center Box Office.
ALASKA AIRLINES CENTER INFORMATION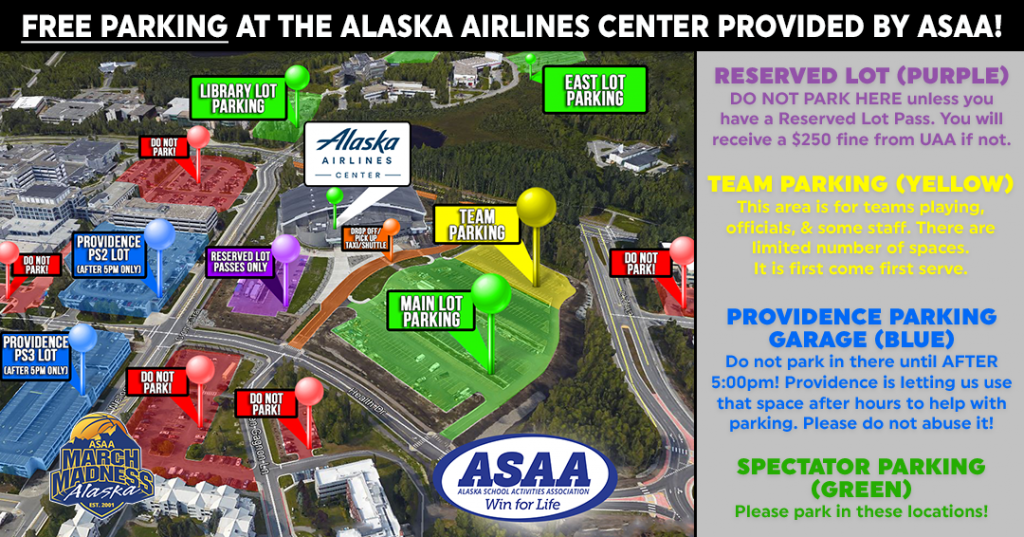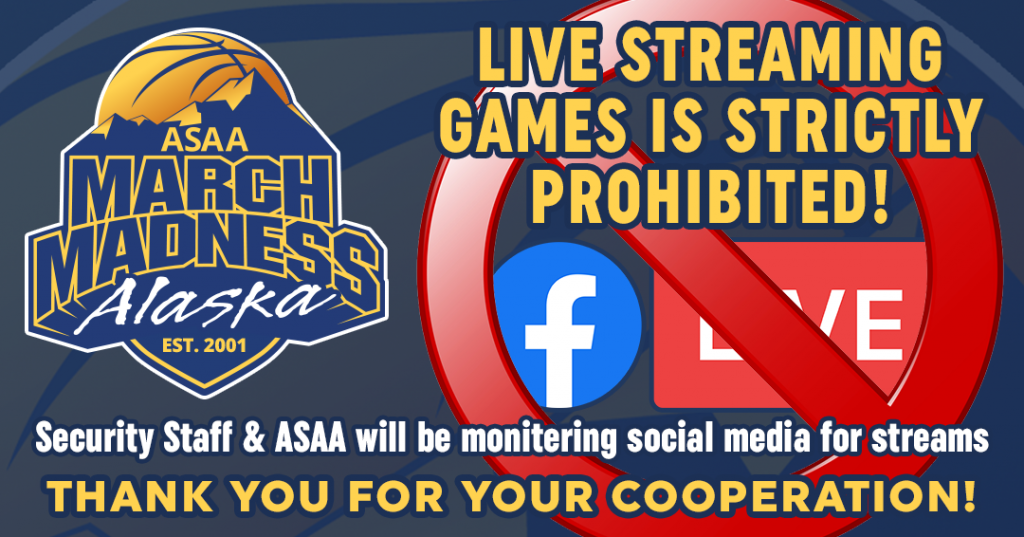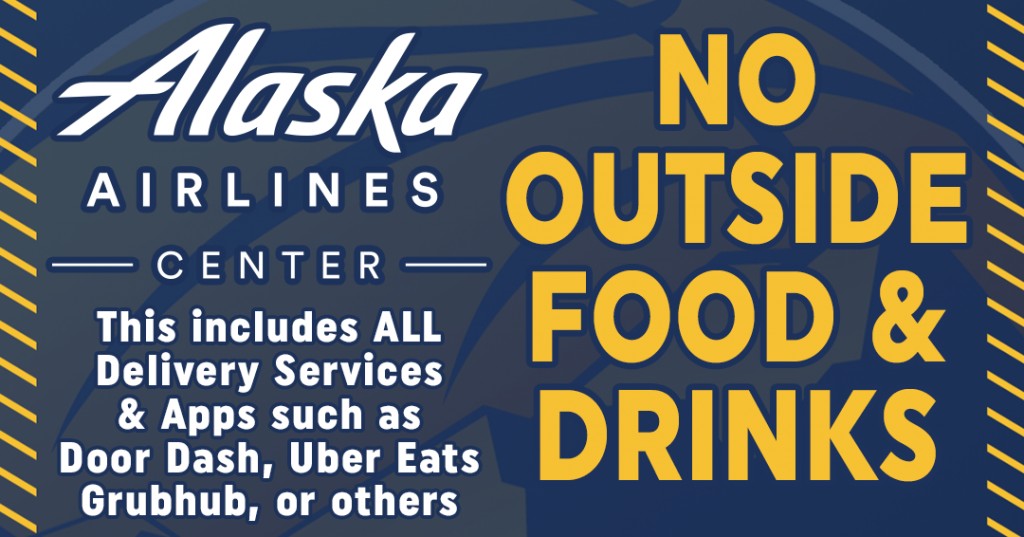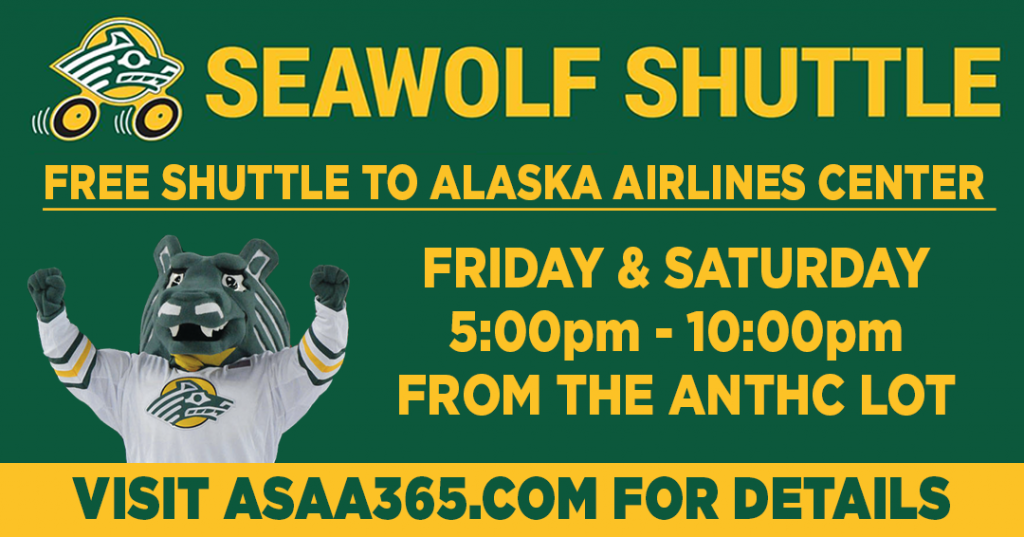 Championship programs are available in a downloadable PDF for free. You may also order a printed version (fees apply) from TheBookPatch via the Print On-demand link below. Print On-demand programs are generally available within 30 days following the event.
• 2023 1A/2A Basketball State Championships Program
• 2023 3A/4A Basketball State Championships Program (Download PDF)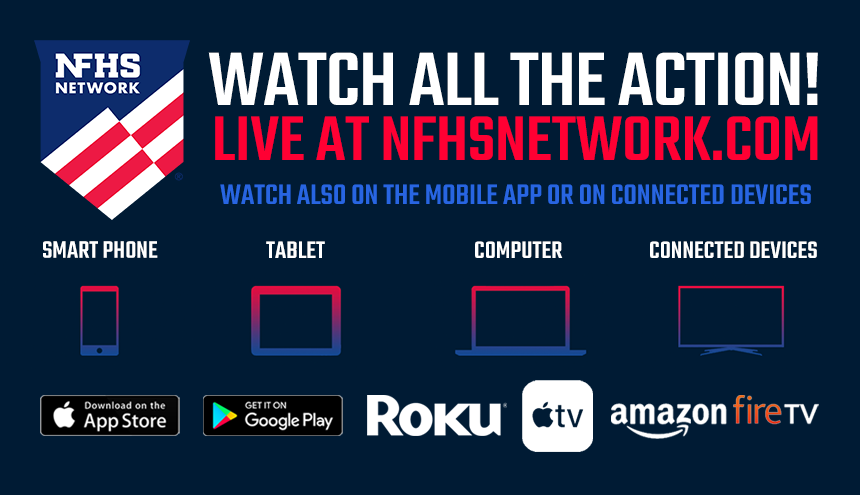 The NFHS Network will be live streaming all games for the Basketball State Championships. Visit the NFHS network website for more information. Download the NFHS Network App on the Apple App Store or on Google Play or visit the NFHS Network website:
Apple App Store NFHS Network App / Google Play NFHS Network App / NFHS Network Website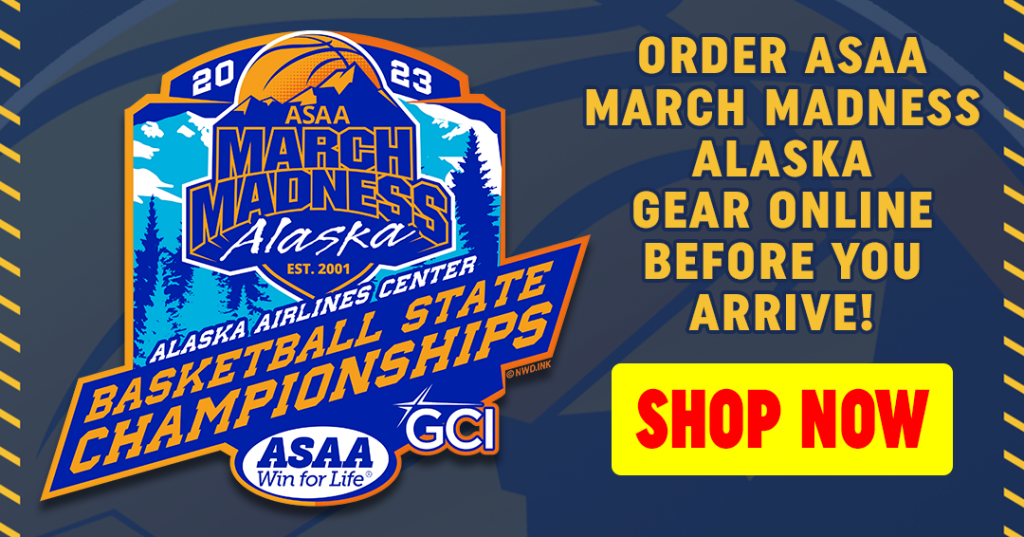 Northwest Designs is the Official ASAA State Merchandise Vendor. They have a large variety of commemorative items and apparel at ASAA events and online at the Northwest Designs website.
• Basketball State Championship Photos
• Basketball State Championship Records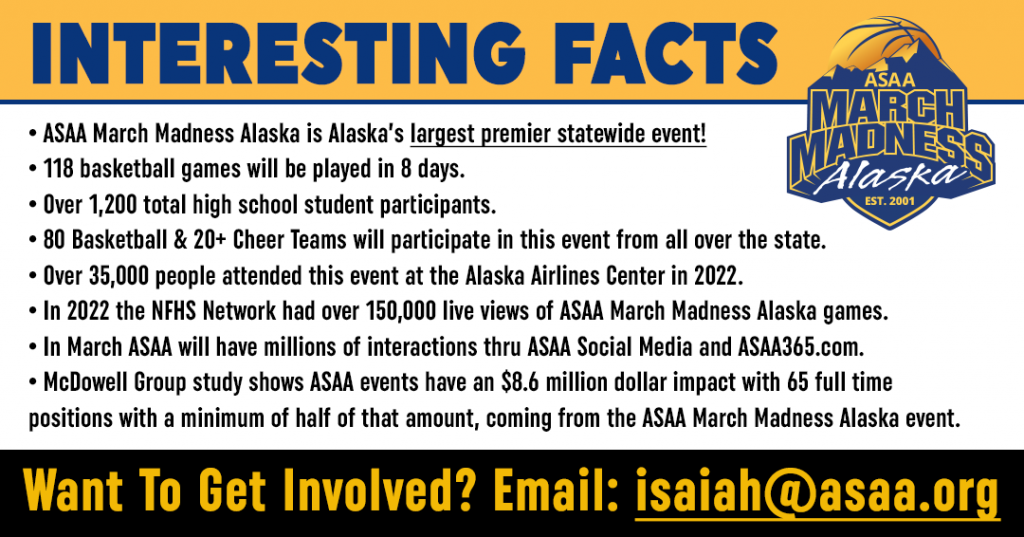 Regular season basketball begins with the first practice on November 30, 2022 and the first contest on December 15, 2022. The last contest during regular season is on March 11, 2023.
CONFERENCE CHAMPIONSHIPS | 2022-2023 SEASON