STATE CHAMPIONSHIP
2021 ASAA FIRST NATIONAL BANK ALASKA
DI GIRLS SOCCER STATE CHAMPIONSHIP
May 27-29, 2021 at Eagle River, Service and West Anchorage High Schools
Hosted by ASAA, Eagle River, Service & West Anchorage High Schools
GENERAL INFORMATION
• 2021 Soccer State Championships Location
• 2021 Soccer State Championships Schedule
CHAMPIONSHIP BRACKET
2021 ASAA Girls Soccer State Championships DI Soccer State Bracket
LIVE WEBSTREAMING
The NFHS Network will be live streaming Quarterfinal, Semifinal and Championship games for the Soccer State Championships. Visit the NFHS Network website for more information.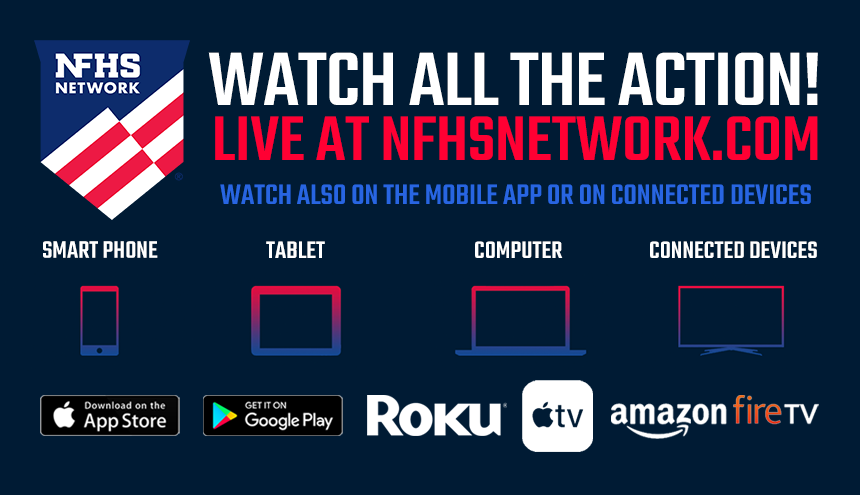 PRINTABLE BRACKET
• 2021 DI Girls Soccer State Championship Bracket
PROGRAMS
Championship programs are available in a downloadable PDF for free. You may also order a printed version (fees apply) from TheBookPatch via the Print On-demand link below. Print On-demand programs are generally available within 30 days following the event.
• 2021 Soccer State Championships Program (Download PDF)
• 2021 Soccer State Championships Program (Print On-Demand)
PHOTOS & RECORDS
• Soccer State Championship Photos
• Soccer State Championship Records
REGULAR SEASON
Regular season soccer begins with the first practice on March 22, 2021, the first contest on March 30, 2021 and the last contest during regular season on May 22, 2021. Championship information can be viewed below.
GIRLS SCHEDULES & SCORES
GIRLS SEASON STANDINGS